I love hearing the voices of authors – particularly people who've done the work on themselves..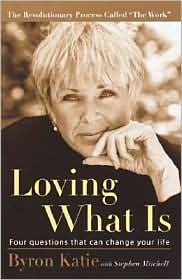 Loving What Is
 by
Byron Katie
is compelling for that reason and so is…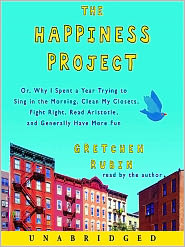 The Happiness
Project
by 
Gretchen Rubin
. So a big high five to
Brené Brown
 for so beautifully taking us through the results of her more than a decades worth of research into shame and vulnerability, including her own personal story in…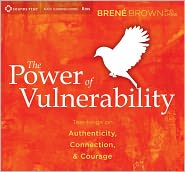 The Power of Vulnerability
 (a 6 CD set). At one point when explaining how she herself needed to seek therapy to come to terms with the result of her extensive quantitative study into shame, Dr Brown says she was 'hijacked' by the data. Then she rounds back and says that rather than being hijacked she was actually rescued.  I love hearing her laughter, her quips, her personal stories, her knowledge and her empathy for the audience who might be dealing with their own shame / vulnerability issues as they listen. It's for that very reason it is so difficult to start a public dialogue on shame and vulnerability – talking about shame triggers our own shame, and our personal shame makes us vulnerable. But as Brené Brown makes abundantly clear in her work, without vulnerability there can be no empathy and without empathy we have a very depleted and unhappy human community.  Some would argue that's what we're experiencing in western societies and probably the whole planet right now.
Check out the two TED talks posted on Brené Brown's website and you'll get the gist very quickly about the nature of her work and the, at times, very uncomfortable personal journey she had to undertake in order to make sense of her qualitative research into shame.  I had so many epiphanies listening to The Power of Vulnerability I don't know where to start.  My abiding impression, however, is Brené's own admission that some of the conclusions and inclusions of her research (such as spirituality) are not wholly accepted by the academic fraternity within which she operates. Now that's courage in my book.  To speak the truth, or what you know to be the truth, and to confront things about yourself and how you live in order to truly understand and interpret the results of your work. Watch this space – Brené Brown is in imminent danger of becoming an Epiphany Perennial Favourite!